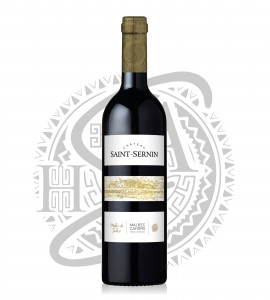 Brand name  : MALBEC de SILICE
Vintage : 2014
Color : Red wine
Soil : First terrasse. (Near the river Lot) Clay and silica.

Varietals : 85% Malbec – 15% Merlot

Vinestock per hectare : 4000
Yield : 50 hectoliters per hectare
Care of the vineyard : Guyot pruning. 8 buds on the fruit-bearing and 2 on the spur. Desuckering by hand. Thinning. Green harvest.
Vinification : Thermovinifivation. Low temperature fermentation in thermo regulate stainless vats (control of the temperature). Pumping over and delestage before D°1045. Devating at D°1020.
Maturing : On lies for 6 months minimum. Ageing in stainless steel vat.
Wine/food : Aperitive. Poultry roast meats, exotic food. Cheese.