Cahors town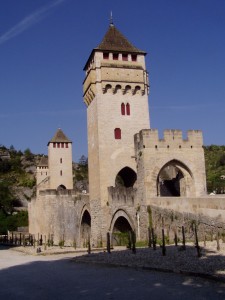 In Cahors, heritage is everywhere. It comes essentially from the Middle Ages. The Valentré bridge, the cathedral, the Tour of Pope Jean XXIII… are maybe one of the most emblematic one.
Possibility for a guided tour.
Information: Foreign Exchange Bureau. Mitterrand Square – 46000 – Cahors. Phone : +33 (0) 565 532 065
Padirac chasm : an incredible subterranean adventure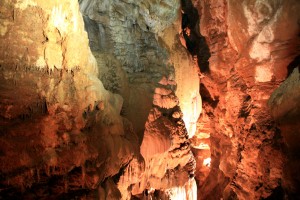 The chasm of Padirac, the most famous in Europe, is considered as one of the greatest interesting geological sights of France. After a vertiginous descent by lifts or stairs 103 meters down, you take on board the subterranean river for a sail along the magnificent galleries. That's when you discover the "Great Pendant" – gigantic stalactite of 60 meters high – which, as hung by a string, seems to admire itself in the "lake of the rain"…
Visit time: about 1.30 hours. Ask for the visit assistant guide before going down.
Information: Gouffre de Padirac – 46500 Padirac. Cell +33 (0) 565 336 456
The Pech Merle cave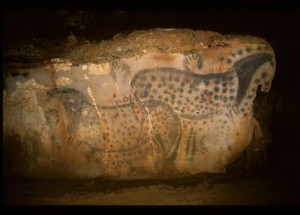 Discover one of the most beautiful examples of artistic expression from prehistory, remarkably preserved for some 25000 years.
Horses, mammoths and bisons are amongst the many images created through the interaction of colour, light and the surface of the cave wall. Come and admire exceptional prehistoric compositions, that are amongst the most beautiful and the oldest in Europe.
The Pech Merle cave can be visited in its original condition. It is exceptional!
Information : Centre de préhistoire du Pech Merle 46330 – Cabrerets.
phone: +33 (0) 565 312 705 GPS : N 44°30'29 '' E 01°38'40''