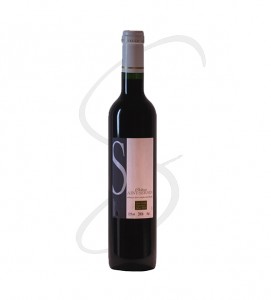 Brand name: "S" de Saint-Sernin
Vintages : 2009
Soil: First & second terraces

Varietals: 100% Malbec

Vinestock per hectare : 4000

Yield: 50 hectoliters per hectare
Care of the vineyard: Guyot pruning. 7 buds on the fruit-bearing and 2 on the spur. De-suckering by hand. Thinning. Green harvest. Hand-picked.
Vinification: Macération pré fermentaire à froid 48 heures. Fermentation alcoolique à 18°c en cuve inox thermo régulée (maîtrise des températures). Remontages réguliers et journaliers. Décuvage au début des malo-lactiques
Maturing: Le vin sera élevé sur lies fines avec bâtonnage régulier. Soutirage. Cette cuvée décantera naturellement en cuve durant quelques mois avant d'être embouteillée au domaine.
Wine & Food : Meats, poultry, barbecue and pizzas. Cheeses